Authors: Brad Pillans, Director, National Rock Garden
Extract from National Rock Garden Newsletter No. 15, March 2018
Once again, I had the opportunity to participate in the annual Science meets Parliament (SmP) event, held over two days in February. This popular event gives scientists and Federal parliamentarians the opportunity to get together to discuss a broad range of scientific topics. SmP is organised by Science & Technology Australia (STA) which is Australia's peak body representing more than 60,000 scientists and technologists across all scientific disciplines. This year, I attended SmP as a representative of the Australian Geoscience Council (AGC), an organisation that represents Australian geoscience societies, including the Geological Society of Australia.
SmP is a mixture of knowns and unknowns in terms of which politicians you are likely to meet, all of whom choose to attend – they are not forced to do so – in the midst of their busy parliamentary schedules. Scientists know in advance which politician(s) they will meet formally – usually in the politician's parliamentary office. However, there are other opportunities that are less formal, including a gala dinner in the Great Hall of Parliament House.
The gala dinner, for about 300 people, was laid out with tables of 8, with at least one politician at each table. Keynote speakers included Senator Michaelia Cash (Minister for Jobs and Innovation), representing the Prime Minister, and Opposition Leader, the Hon Bill Shorten MP. To my surprise, I found myself sitting next to well-known Queensland senator, Pauline Hanson, who turned out to be a charming host – Senator Hanson chatted to each person at our table, remembering our names as she went. Topics of discussion were wide ranging from genetic engineering, to elephant ivory and, of course, I mentioned the National Rock Garden.
[Elephant ivory? One of the scientists at our table was a mathematician who was making mathematical models of the illegal trade in elephant ivory, with a view to understanding how it might be regulated. When I mentioned fossil mammoth ivory, which can be legally bought and sold, he admitted he did not know about that trade, so I agreed to send him some more information!]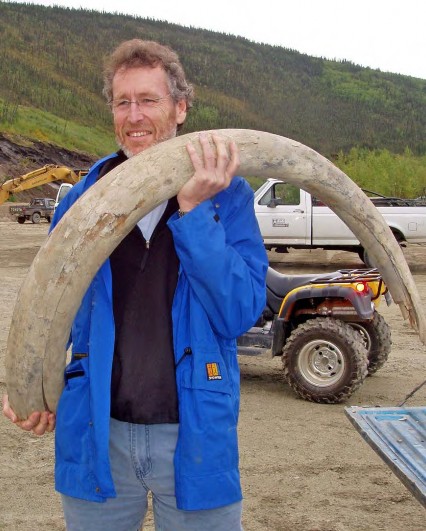 The next day, I met with another Queensland senator, Chris Ketter (Labor), who lives in Brisbane. Also meeting Senator Ketter, with me, were Leanne Armand (representing the International Ocean Drilling Program) and Karen Taylor-Brown (CEO and co-founder of Refraction Media). Like many politicians who participate in SmP, Senator Ketter had no specific topics he wanted to discuss—he was quite content to hear about our scientific activities and let the conversation go where it would. The meeting was scheduled to be 30 minutes, but Senator Ketter was happy for us to keep talking (for almost an hour) to the point where his next appointment was postponed. I left him with some rock garden brochures and agreed to keep in touch.