Author: Andreas Buisman, Sculptor
Extract from National Rock Garden Newsletter No. 18, October 2019
The first time I came to Adelong was in 2004, in search of boulders that I could use to create a memorial for the late Fred Hollows (below). Local stonemason Terry Kell, from Tumut, sent me over the gap to that little gold mining town.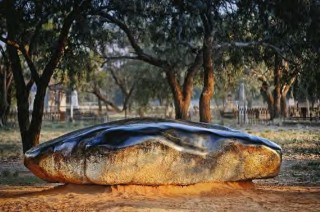 I favoured rocks with a stark contrast in colour between core and the outer shell – the darker the better! Well, in Henry Street at the south end of town, I eventually found a boulder that would be just fine see the result if you ever come to Bourke cemetery!
As the locals have been helpful and friendly plus the rock was readily available, I have come back to Adelong ever since. and even carted the norite to Austria where I work at my studio farm close to the Czech border.
Other favourite rocks of mine include 'Coal' shown at the Wollongong Botanic Gardens in 2016, where it won the People's Choice Award (below top-left and right). These are three boulders that refer to the city's history. They will be on display at Sculptures in the Garden on the weekend of 12 and 13 October 2019 in Mudgee.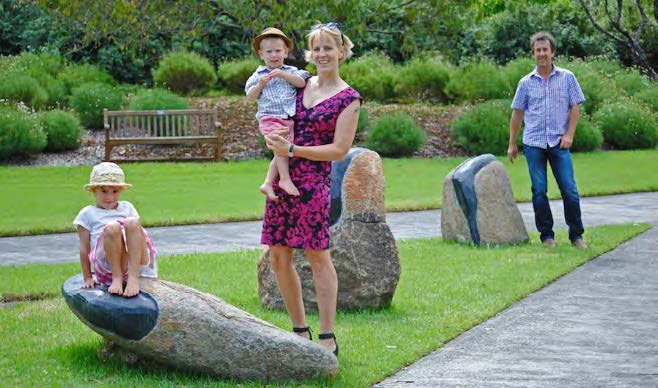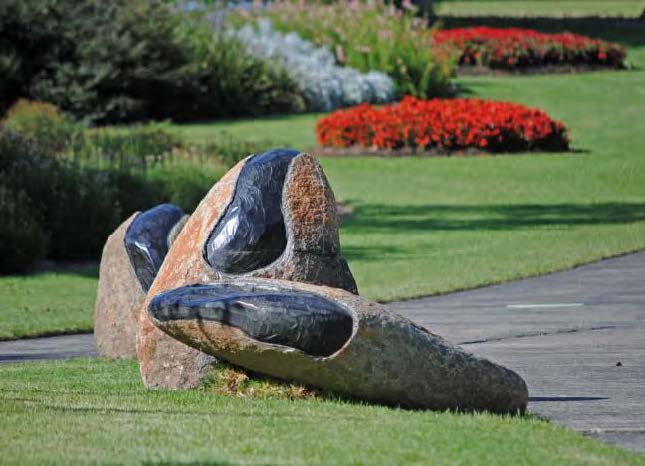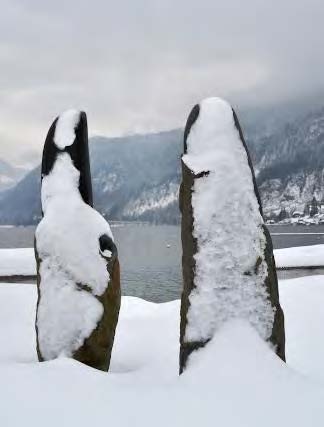 Sculptures from Adelong are being exhibited in Austria, for example 'Visitor and Host' an Austrian granite hosting his norite friend from downunder, right on the shores of Lake St. Wolfgang in Salzburg county… YES, the one from The Sound of Music!
See the information later in this newsletter or go to: www.sculpturesinthegarden.com.au. I will be there and perhaps catch up with a few of you!
And another one right in front of the Schafberg, known to the alert viewer from the same film.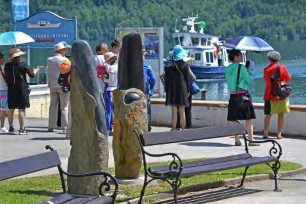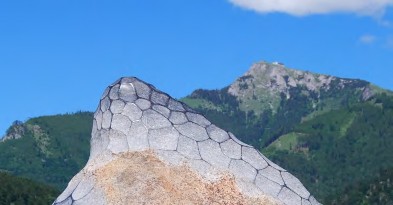 A third example would be this work from 2008, in the Strudengau on the banks of the Danube (below).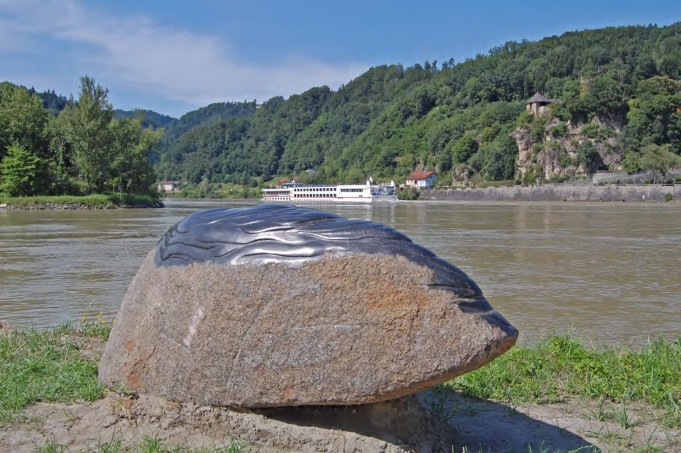 As for works that have been installed in Australia, I can mention the ANZAC memorial in Bombala, NSW. A polished boulder of norite resting amongst 34 fellow rocks, sourced from farms around the area, commemorating the Bombala lives lost in WWI (below).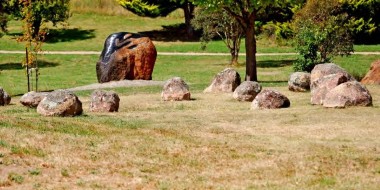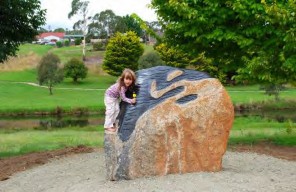 And of course if you come to Adelong, check out the sculpture at the new aquatic centre… the kids love it!