Extract from National Rock Garden Newsletter No. 7, October 2013
The rock for the Foundation Stone is from the (now disused) Mount Gibraltar quarry just outside Bowral, New South Wales. The rock is known commercially as Bowral Trachyte; more correctly it is a plutonic rock called microsyenite.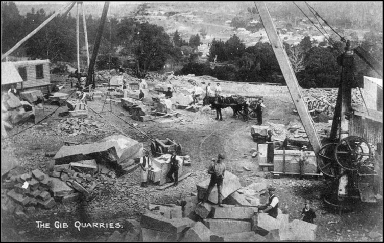 This microsyenite is a Jurassic volcanic intrusion into the Triassic Hawkesbury Sandstone of the Sydney Basin. It cooled and solidified to form a beautiful building stone. After 180 million years of erosion the intrusion has been exposed at the surface.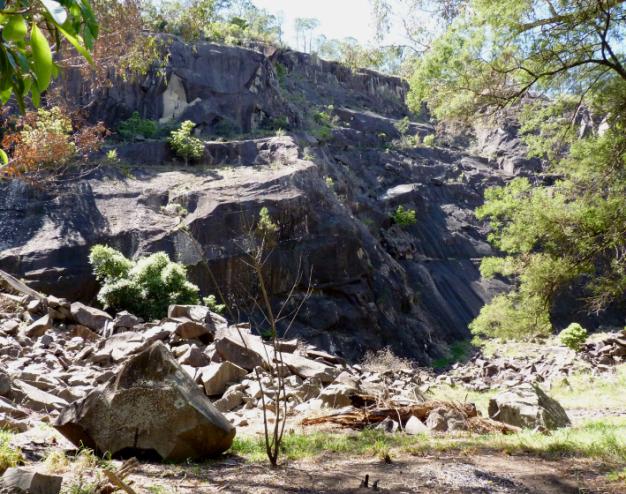 The Foundation Stone was designed by the Chief Government Architect, John Smith Murdoch. It was relocated in 1988 after the construction of Parliament House to its present position near the original position, which was at Camp Hill, just below Capital Hill.
Mount Gibraltar Quarries, Bowral, were used consistently for 100 years of quarrying, from 1886 to 1986. The bulk of Bowral Trachyte was transported to Sydney and is incorporated in major city buildings including Challis House, Martin Place; the National Mutual Building, George Street; the Queen Victoria Building, George Street; the ANZAC Memorial, Hyde Park and in major public works such as the Hawkesbury River Bridge at Brooklyn.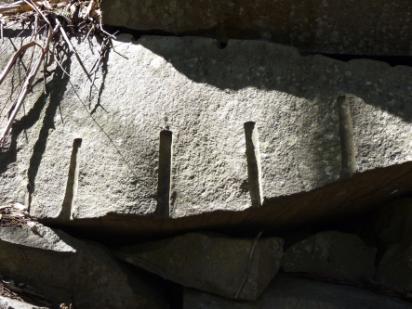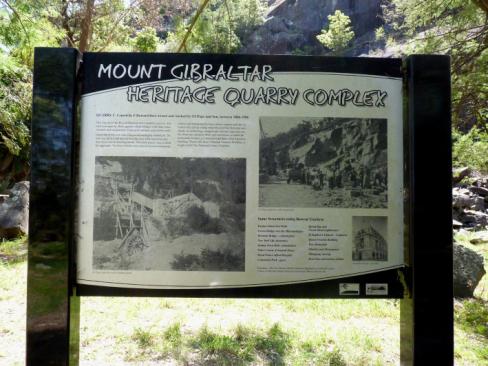 In Canberra the Bowral Trachyte has also been used to construct the balcony walls round the Australian National Library and in parts of the Treasury Building. In London, UK, it is incorporated in the Australia House building.