Author: Doug Finlayson, Geoscientist
Extract from National Rock Garden Newsletter No. 22, December 2021
During 2008 my wife, Caryl, and I attended an International Deep Seismic Profiling Symposium (Seismix 2008) at a cross-country ski centre, Saarriselka, in the far north of Finland, well within the Arctic Circle. While in the country we did a bit of touring using the excellent public transport and soon realised that the Finns take great pride in exhibiting the geology of the country in all its diversity. Many of Finland's rocks, which date from the Archaen Eon, more than 2.5 billion years ago, were exposed after the end of the last ice age about twelve thousand years ago. Like Australia, the mining industry plays a large part in the prosperity of the country. There are collections of rock specimens dotted across Finland for many educational purposes.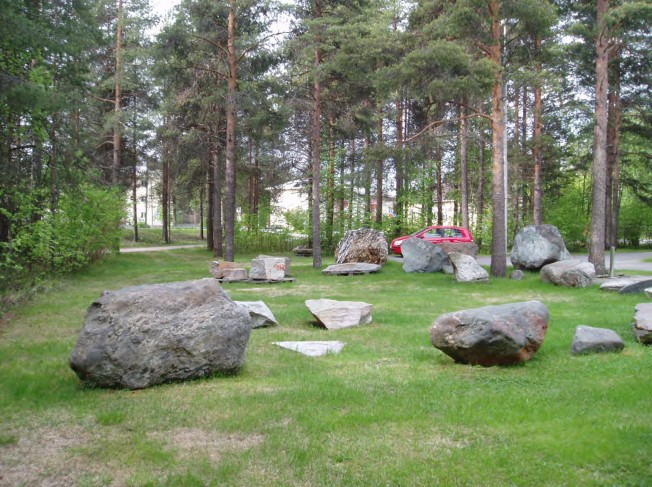 While we were watching the sun just above the horizon at a small town on the Arctic Circle, Caryl and I talked about a display somewhere in Canberra for regional rock specimens, and, quick as a flash, Caryl said "why not for the whole of Australia?" Why not indeed. Thus the idea of a National Rock Garden was born.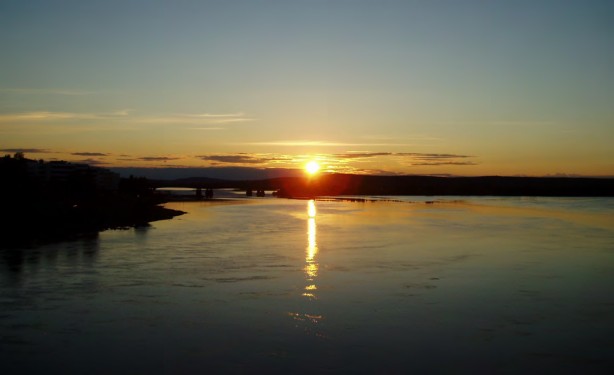 During our stay in Finland we took the opportunity visit the city of Tampere, the second largest city in Finland, about an hour's train ride north of Helsinki. In 1820 a Scottish engineer by the name of James Finlayson (no relation) got permission from the Tsar of Russia to build an industrial cotton mill factory using the enormous water resources of many large Finnish rivers to generate electricity and drive mill wheels. At Tempare there are huge 19th Century buildings for the mill and its workers that have now been incorporated into a modern city. Today you can find Finlayson department stores in Helsinki. At one I was asked by the cashier whether I was related to James Finlayson who they regard as one of their own.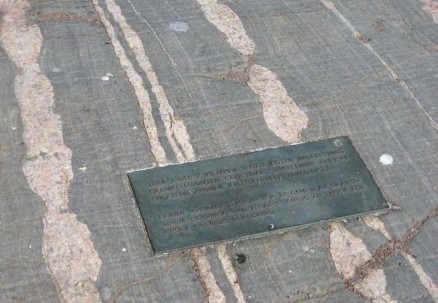 When returning by train to Helsinki, not far from the city we caught a glimpse of a magnificent display of rock specimens in the forecourt of the Heureka (Eureka) Science Centre, and there and then Caryl and I decided we had to have such a display of rocks from around Australia as a National Rock Garden. On returning to Canberra I gave a talk to the ACT Division of GSA to promote the idea. It took off and the rest is GSA history. More than ten years on, a site is now being developed within the National Arboretum, Canberra.