Author: Mike Smith, Director, National Rock Garden
Extract from National Rock Garden Newsletter No. 17, April 2019
Dr Marita Bradshaw joined the Steering Committee of the National Rock Garden in 2018 and has been an enthusiastic contributor to our planning and communication activities.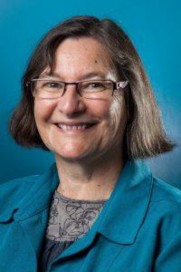 The author thanks the Australian Geoscience Council for the accompanying photograph and the following citation (in italics), both of which are available at http://www.agc.org.au/geoscience-in-australia/national-geoscience-champion/.
Marita completed her high school education at Hornsby Girls High School, where she developed a keen interest in chemistry. Like many others, she discovered geology in first year at university, as it was not available at Hornsby High. She completed a double Bachelors degree in geology and geography at the University of Sydney. She undertook her PhD research at the University of Western Australia on carbonate and evaporite geology of Lake McLeod.
Her professional experience includes Geologist at the Bureau of Mineral Resources, Minerals Geologist for Carpentaria Exploration, Petroloeum Geologist at both Esso Australia and at Western Mining Corporation, and Senior Science Advisor at Geoscience Australia occupying a series of technical, managerial and executive roles with a focus on revealing and promoting the petroleum prospectivity of Australia. While on staff exchange with WMC Resources she was involved in a global basin screening program and contributed detailed assessments for China and Argentina. She is now a Consulting Petroleum Geologist based in Canberra.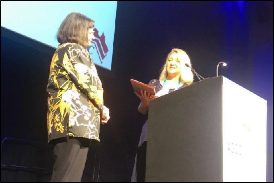 In 2007, the Australian Petroleum Production & Exploration Association (APPEA) presented Dr Bradshaw with the prestigious Lewis G Weeks Gold Medal, which recognises outstanding contributions to the development of the petroleum exploration and production industry in Australia. She is a Distinguished Member of the Petroleum Exploration Society of Australia and delivered a series of eminent lectures for that group in 2014.
A very interesting interview with Dr Bradshaw speaking with Fiona Rothchilds for the Oral History and Folklore Collection at the National Library of Australia may be accessed at http://nla.gov.au/nla.obj-220514083/listen.