Brad Pillans, Director, National Rock Garden
Published in the National Rock Garden Newsletter No. 24, December 2022
A wet winter and spring dampened enthusiasm to push ahead with moving any rocks to our new site within the National Arboretum in 2022. In addition, we still await final approval from the National Capital Authority, based on a Works Application that requires submission of engineering drawings for our landscape design. With our Works Application about to be finalised, we hope for NCA approval early in the New Year, with the aim of proceeding to construction and opening our new display later in the year.
In the meantime, we are pleased to be able to give you an exclusive look at our concept design (later in this newsletter); the design will be added to the fabulous new NRG website (check it out!) in the New Year. The concept design, by Harris Hobbs Landscapes, features a series of themed rock clusters, connected by wheelchair-accessible paths and will be integrated with a complementary planting of Weeping Wilga trees (Geijera parviflora) in an Indigenous-inspired pattern (not shown). A proposed shelter, on a high point, adjacent to Cluster B, will be subject to a future Works Application. Also in this newsletter, we have a great story about a recent rock acquisition—Eugowra Granite—as well as reports on recent grant successes, Indigenous liaison and another planned rock acquisition.
In Newsletter 23, I described my quest for a zebra rock shirt and I'm pleased to announce that I found one! Once again, it was my ANU Emeritus Faculty colleague and friend, Verna Rosling, who put me on the scent. Having exhausted the possibilities in SABA and Sportscraft stores in Canberra, Verna spied one in another nearby store, Polo Ralph Laurent, and immediately alerted me to the fact. I wasted no time, and headed to PRL, where to my surprise they had one in a perfect size for me. The shirt was 'on sale' for $139, reduced from $199 but, despite the price, I bought it. Although I have never paid so much for a shirt in my life, the match to zebra rock is uncanny, as the photo shows.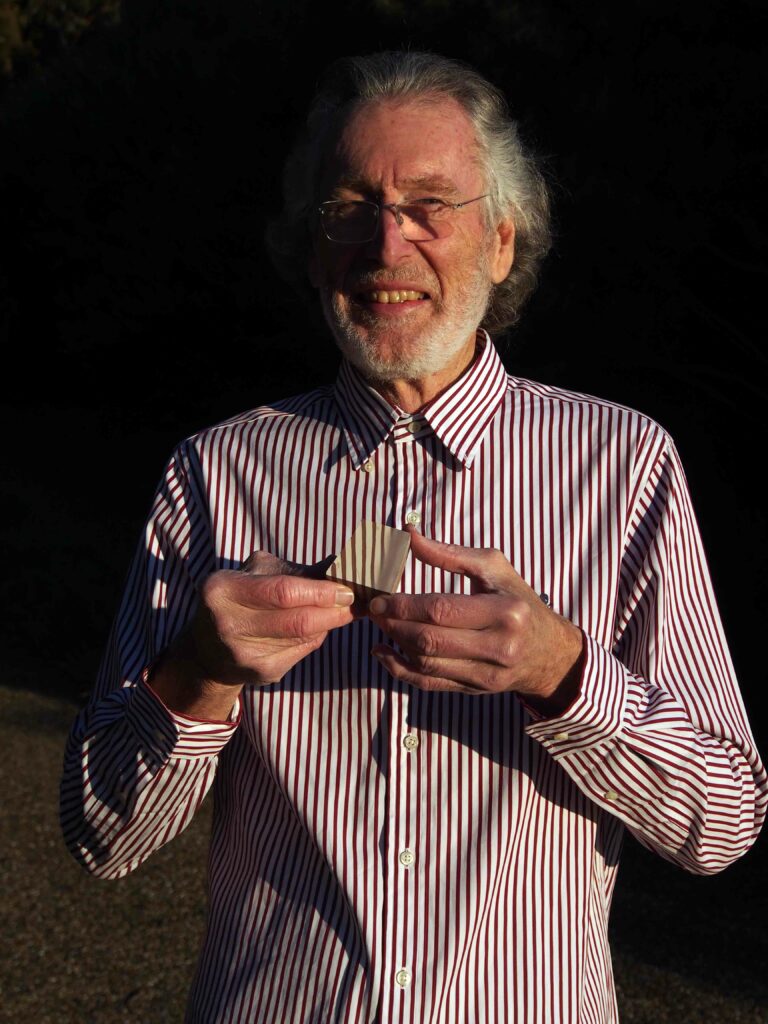 As reported in Newsletter 23, there is a strong French connection to rocks on the western and southern coasts of Australia, as a result of research undertaken by mineralogists on the 1801–1803 Baudin expedition. Following that article, I am pleased to report that two large blocks of Tamala Limestone have been 'rescued' from a new coastal development site (Ocean Reef Marina) in north Perth, and are now safely stored at the Geological Survey of Western Australia. Coastal exposures of Tamala Limestone were closely studied by the Baudin scientists, including on Rottnest Island and at Shark Bay (Mayer 2008).
Tamala Limestone is a 'soft' limestone composed of calcareous aeolian and beach sands of Pleistocene age, often showing large-scale cross-bedding. My thanks to Don Poynton, Bert De Waele and the WA rock selection team. The assistance of DevelopmentWA, the land development agency of the Western Australian Government, is also gratefully acknowledged. They have an article on their Ocean Reef Marina Facebook page about the NRG rocks.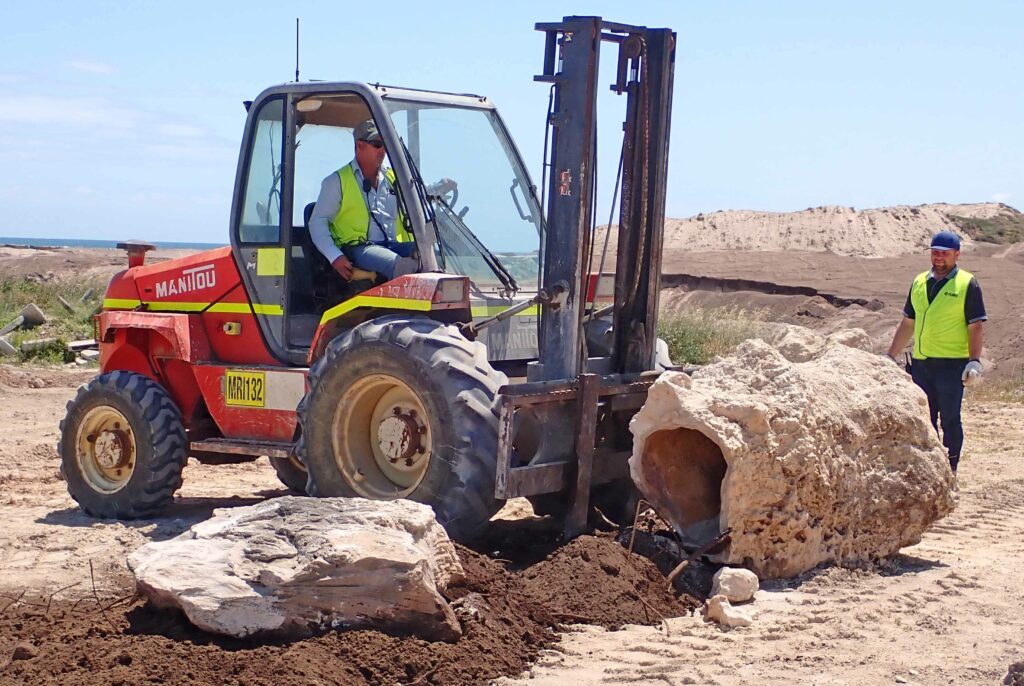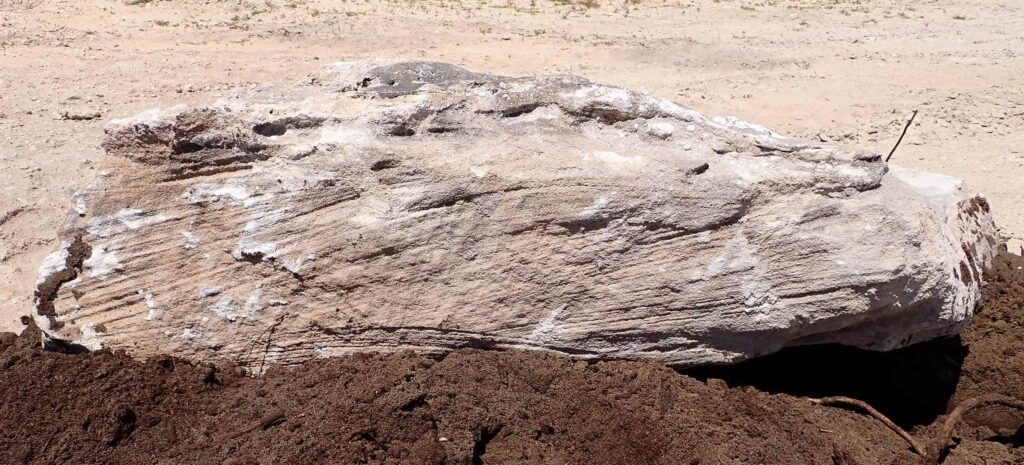 References
Mayer, W., 2008. Early geological investigations of the Pleistocene Tamala Limestone, Western Australia. In: Grapes, R.H., Oldroyd, D., Grigelis, A. (Eds.), History of Geomorphology and Quaternary Geology. Geological Society of London Special Publications. Geological Society, London, pp. 279-293. https://doi.org/10.1144/SP301.17